Grand & Mahoning River Watershed...
---
Grand River Watershed
The Grand River was designated both, a wild and scenic river on January 17, 1974.  This was made possible due to the passage of the Ohio Scenic Rivers Act of 1968.  The state pioneered the river preservation movement with this act, which classifies and designates Ohio waterways according to their unique and understanding charac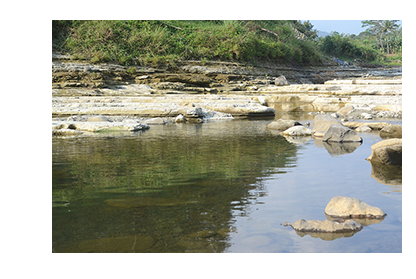 teristics. 

The counties is which the Grand River Watershed resides include Lake, Geauga, Ashtabula, and Trumbull.  Inadequate sewage systems and improperly maintained septic systems are some of the problems within the watershed. 
For more information contact the Grand River Partners, Inc. at grandriver@ncweb.com or (440) 375-7310.
---
Mahoning River Watershed
The Mahoning River Watershed includes the mainstem of the Mahoning River and all of its tributaries.  The major tributaries of the Mahoning are Eagle Creek, Mosquito Creek, West Branch, Meander Creek, Mill Creek, and Yellow Creek.  Smaller streams feed into the main tributaries.  The Mahoning River includes portions of the following eight counties: Columbiana, Stark, Portage, Geauga, Ashtabula, Trumbull, and Mahoning in Ohio and Lawrence in Pennsylvania.
Some of the tributaries have been dammed to create reservoirs.  The largest reservoirs in the watershed are Mosquito Creek Reservoir, West Branch (also known as Kirwin Reservoir), Berlin Reservoir, Meander Reservoir, and Lake Milton. 
For more information on the Mahoning River Watershed contact the following:
Friends of the Mahoning River
Website: https://friendsofthemahoningriver.org/about-us/
AWARE
Website: http://awarewatershedgroup.blogspot.com/p/watersheds-in-mahoning-county.html